Some suggestions to assess the level of security around your home
1: Review your security on a regular, perhaps annual, basis.
2: Check the Security Requirements section of your insurance policy. Make sure you comply, or you won't be insured! And they won't give you your premiums back! When you get your renewal notice look for any changes in requirements. British Standards (BS) are regularly updated. At present, that's April 2010, BS3621:2007 is the current standard for mortice locks. Most insurers list this in their requirements.

3: Check for the BS Kitemark on your mortice locks. If it has a Kitemark it will also show the BS number and the date. For example, BS3621:2007
4: It's an old cliche – put yourself in the place of a burglar – and 'case the joint'. See how easy it is to enter your home. Compare it to your neighbours and see which one you would find easier to enter.
5: Try standing at the front and back of your house and look for indication of wealth or the possibility of easy pickings. Does the house look secure?
6: Is there anything to indicate that the house is unoccupied? Even the short time taken for a trip to the local shop may be enough for a burglar.
Some relatively cheap ideas to improve the Security around your home
1: Improve the boundary of your property. Fit padlocks to gates. Use expanding trellises to raise the height of garden gates and fences. It's a cheap way to make fences higher and as it won't support the weight of a burglar, it makes a climb unpredictable. If you force them to climb over a fence it is much easier for a neighbour to confirm it's a burglar. Someone walking through your side gate may just not raise suspicion. They don't like prickly bushes.
2: Did you "case your joint" as in the above suggestion? Could you see anything that would make breaking in worthwhile? Can you see, whilst standing on the pavement or at the end of the back garden, that television with the surround sound system in the lounge or the computer in the dining room? Net curtains are not very popular these days but are often enough to hide your goodies from view. It also makes it difficult for that unwanted visitor to decide if there is anyone at home. Or you could simply reposition the TV or computer so they can't be seen from outside. Proving to a burglar that the risk is obviously going to be worthwhile is not the best of ideas.
Further suggestions for beating the burglar
3: Fit window locks. Some youngsters may not have matured enough physically to overcome basic security devices. Delaying their progress may mean a neighbour has time to see exactly what's going on.
4: Use gravel on the driveway and garden paths. It makes soo much noise! They don't like to attract attention.
5: Lock your outbuildings and make sure all tools, shovels, and spades for example, are locked away. It makes life so much easier for the burglar if he can borrow your spade to force open a window. Padlock and chain/cable expensive items to something large. Chaining a bike to a set of ladders makes it difficult to ride the bike and rather more noticeable. We sell ground anchors for those expensive boys' toys.
6: Don't leave keys within reach of a window or door. Remove them from the lock and store them somewhere secure. No, not on the windowsill! Leaving a key on the inside of a glazed door, or an adjacent window, means the burglar only has to break the glass for the key to your door. Importantly, if burglars climb in via a window you don't want them to find a key that will allow them to unlock a door.
7: Exterior lighting can, if done correctly, frighten off an opportunist.
8: If you're going away, then tell the neighbours when you expect to be back. Let them know you're back.
We have a long list of 'tricks' to help reduce the risks. Gained over many years of dealing with the ongoing battle. You'll appreciate that this would be the wrong place to offer such ideas to a would-be burglar.
Finally, if you have any questions or would like some further advice, please don't hesitate to get in touch.
Local Locksmith Services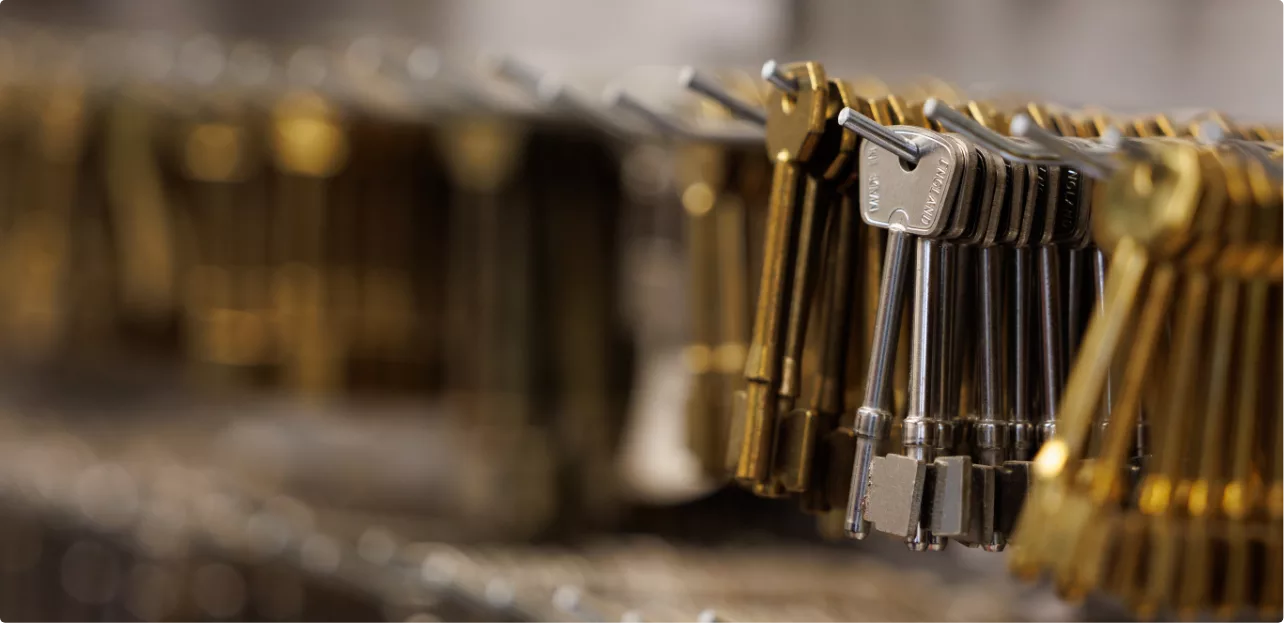 Locksmith Shop
& Key Cutting
In Hatfield
A Full Range
of doorlocks
and Padlocks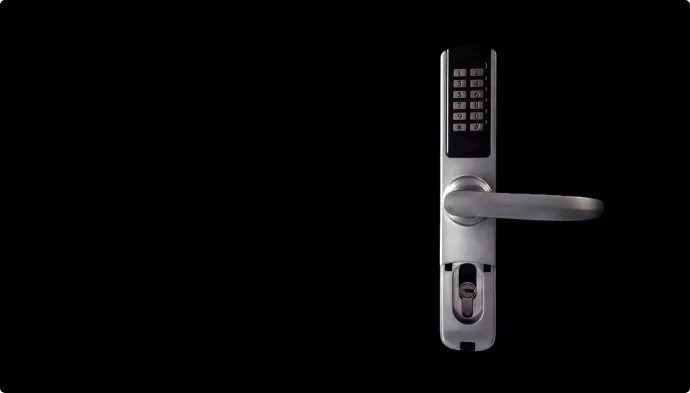 Access Control
Installation
Services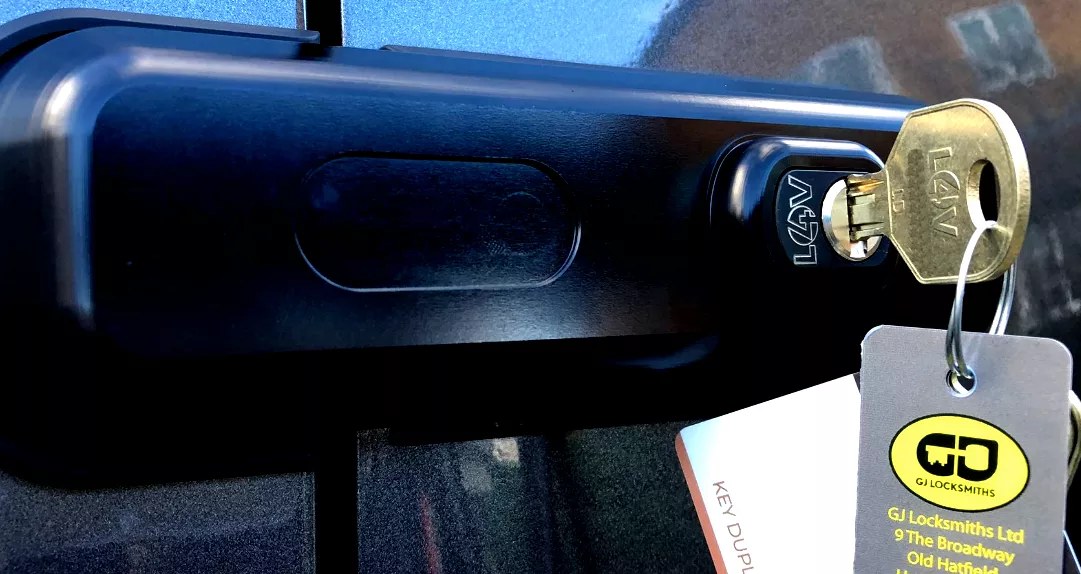 Extra van locks,
security and
L4V locks

What Our Customers Say
Highly Recommend
I cannot recommend Martin highly enough. Martin had the expertise to fix our porch door with no new parts needed. It is as good as new. Excellent value for money (we had received two high cost quotes from other locksmiths insisting we needed to replace the whole mechanism). Thank you. Will definitely be be using you again

Jo
Google Review
Great Service
Great Service I broke the key in my husbands classic car while he was away they were able to cut me a new key from the two broken parts.


Good thing is my husband never found out.

Penny
Google Review
Wealth Of Knowledge
Great Locksmiths came out to our new home to change all the locks.

Martin had a wealth of knowledge on the best locks a security for our new home. I would recommend to all top service thank.

My Old Stuff
Google Review
Very Helpful
Luke from GJ Locksmiths came round and dealt with every issue he confronted. He was respectful and very helpful. As usual, the original problem uncovered another problem and so on, but all were dealt with quickly and professionally. I would have no problem whatsoever in recommending them to anyone that needs a locksmith, and lives within their catchment area.

Mike
Google Review
Get In Touch
If you have a question or would like to know more information we would love to hear from you…
GJ Locksmiths Ltd
9 The Broadway
Old Hatfield
Hertfordshire
AL9 5BG
Click one of the buttons below to get directions